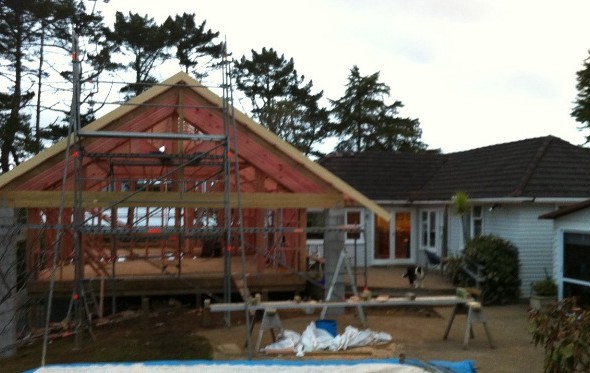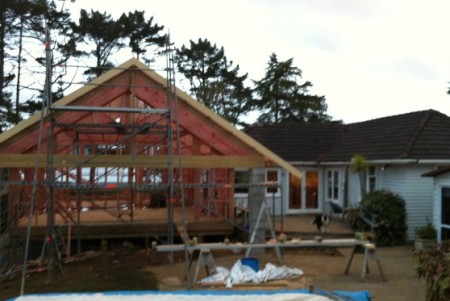 Sometimes a 1950's state house is no longer big enough for  growing family. That's when Haven Coromandel came to the rescue.
This renovation 
included

:
1 extra bathrooom
1 Bedrooms
1 generous living and dining space
New Kitchen
Double garage
Re-roofing
Large deck areas
A LITTLE MORE 
INFORMATION
This 1950's state house had been moved to its stunning location by the owners parents, some 40 years ago. With a growing family, more space was needed and a modern overhaul was required. The result – large open living spaces have a contemporary feel whilst keeping the feel of the original family bach. Cladding and rendered walls were used on the exterior to blend the old with the new.
The extensive covered area gets all day sun and is just perfect for entertaining .
MORE 
AMAZING

 PROJECTS
Get some more inspiration!